Driving Lessons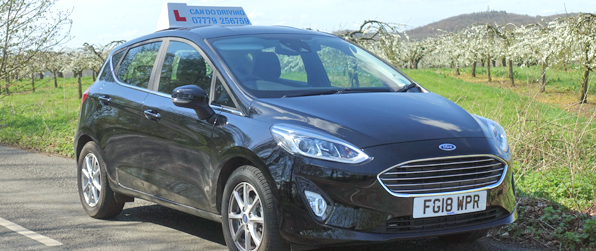 Apply for your provisional driving licence here.
Driving lessons will be structured to your individual requirements and include free lesson handouts.
There is a lot of information you will need to take in when learning to drive. Whether you are a complete beginner or a bit more advanced, lessons will progress at a pace you are comfortable with.
Handouts will be provided, at no additional cost, covering each new topic. The handouts will help you to remember the main points of the lesson, and revision at home will help you to gain maximum benefit from your lessons.
I will spend no longer than is necessary parked at the side of the road, driving is a practical skill therefore once the briefing has taken place you need to put it into practice – with my help of course!
Training will always be one to one and is always a full hour with pick-up and drop-off included.
The training vehicle is a Ford Fiesta Zetec 1.5 tdci and, as your safety is my main concern, dual controls are fitted to ensure full security while you are learning. The vehicle also has power-steering and air conditioning and is a no-smoking zone by law.
The vehicle you will use during your driving lessons is fitted with front and rear facing cameras, these DO NOT film the inside of the car so you are not being filmed as you are driving. The footage from these cameras can be helpful to review traffic situations.
I will not use my mobile phone during lessons except in exceptional circumstances and even then we will have to be parked with the engine off to comply with current legislation.