Advanced/Defensive/Eco Driving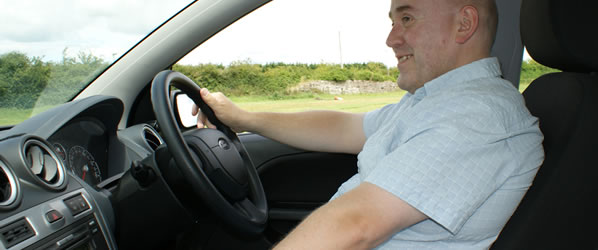 I can pass on my experience in advanced driving and prepare you to take an advanced driving test which, as well as making you a safer driver, can also lead to lower insurance costs. I have taken the RoSPA (Royal Society for the prevention of accidents) advanced driving test five times (2006/2009/2012/2015/2019) and achieved one silver and 4 gold level passes. The RoSPA test has to be taken every three years to keep it current and is deemed to be the hardest civilian driving test in the UK. More information about the RoSPA advanced driving test can be found here
Save more than 10% on fuel When 50 AA employees took part in an eco-driving experiment with Auto Express magazine they saved an average 10% on their weekly fuel bills, with the best achieving an incredible 33% saving*.
* www.theaa.com/motoring_advice/fuels-and-environment/drive-smart.html
I also teach defensive driving and eco-driving techniques which can help you to save fuel, brakes, tyres and, more importantly, it can save LIVES!
Poor fuel efficiency is often a result of erratic driving behaviour and is characterised by harsh braking and rapid acceleration. My techniques will help you to develop hazard perception and promotes smart, smooth and also very importantly, safe driving techniques.
&nbsp&nbsp&nbsp&nbsp&nbsp&nbsp&nbsp&nbsp&nbsp&nbsp&nbsp&nbsp&nbsp&nbsp&nbsp&nbsp&nbsp&nbsp&nbsp&nbsp&nbsp&nbsp&nbsp&nbsp&nbsp&nbsp&nbsp
"Just a quick note to say thank you for all the time and patience you showed me to help me pass my test first time, would not hesitate in recommending you to anyone. Many thanks once again"

Lee Gambier, Honeybourne
&nbsp&nbsp&nbsp&nbsp&nbsp&nbsp&nbsp&nbsp&nbsp&nbsp&nbsp&nbsp&nbsp&nbsp&nbsp&nbsp&nbsp&nbsp